P-EBT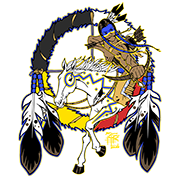 ---
Children eligible for free or reduced school lunches may be eligible for Summer Pandemic EBT (P-EBT). Summer P-EBT is a food assistance program administered by the United States Department of Agriculture (USDA) Food & Nutrition Service through the North Dakota Department of Public Instruction and the Supplemental Nutrition Assistance Program (SNAP). The Program provides food assistance benefits to households with school-age children eligible for free or reduced-price school meals during the summer when they don't have access to meals at school.

The benefit is $120 per eligible school-aged child. Benefits are issued via an electronic benefit transmission card (EBT card). Each applicant household will receive one EBT card loaded with P-EBT benefits for all eligible children listed on the application. Households currently receiving SNAP benefits will receive a new P-EBT card with benefits for eligible children.

Children that were enrolled and attending a K-12 school that participates in the National School Lunch program at the end of the school year and were eligible for free or reduced-price meals at school are eligible for Summer P-EBT. All households with eligible children must complete this application to receive Summer P-EBT. Complete the application to the best of your knowledge. Make sure the mailing address is correct.

If your children are not currently eligible but might be for the 2023-2024 school year, you are encouraged to complete this application, and then contact the school where your children will attend next year to complete a Free/Reduced-Price application by August 25, 2023.

Only one application can be submitted for each child. If more than one application is received for a child, benefits will be sent to the household listed as the primary parent/guardian with the child's school. Be sure to read and sign at the bottom of the application.
The application can be found here: https://ndsummerebt.nd.gov/ or parent/guardian can pick the application up at the school.

Questions can be directed to snap-pebt@nd.gov OR call (701)328-2732.